You are here
Willem-Laursen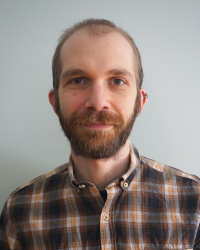 Willem Laursen
Assistant Professor
LSB
Accepting graduate students
Fields of interest
Life has evolved sophisticated detection systems to contend with a complex and dynamic world. Our overarching interest is in understanding how sensory information is detected and used to modify physiology and drive behavior. We take a comparative physiological approach combining cutting-edge genetic methods with behavioral and physiological recordings to investigate the cellular and molecular sensory adaptations that enable species to thrive in their niche. Studying the sensory systems of diverse specialist species can reveal previously obscured details of general biological processes, suggest novel treatments for human disease and enhance our understanding of evolutionary trajectories. For the disease vectors and agricultural pests that serve as the main focus of our research, a deeper understanding of sensory physiology can help to predict their movement to new areas and offer alternative avenues to prevent the spread of human disease and the destruction of agricultural crops and infrastructure.
Mosquitoes are an excellent model system for sensory physiology, with a rich repertoire of complex, multi-sensory driven behaviors to explore including nectar-seeking, courtship and mating, host-seeking, blood-feeding, and oviposition (egg-laying). Some current interests in the lab include:
1. Sensory processing of physical cues like temperature and humidity and their influence on behavior and physiology
2. Detection mechanisms for contact chemosensory (gustatory/taste) cues and their impact on mosquito behavior
3. Function and evolution of sensory receptors
4. Development of new genetic tools and strategies to enhance basic research in the lab and pest control approaches in the field
A native of the rural Midwest, Willem completed his undergraduate studies at Macalester College in St. Paul, Minnesota. After graduation, he worked at the National Institutes of Health as a postbaccalaureate research fellow where he was introduced to the power of Drosophila genetics. Willem then went on to obtain his PhD in Neuroscience from Yale University, working with hibernating ground squirrels in Elena Gracheva's lab to characterize cellular and molecular adaptations that support mammalian nervous system function at extreme body temperatures. His postdoctoral work sought to merge his interests in diverse adaptations found in non-model systems with the power of genetic analysis. Working with Paul Garrity at Brandeis University, Willem used genetic manipulation of different vector mosquito species to identify the detection mechanisms and behavioral influence of attractive heat, humidity, and gustatory cues that are encountered in close proximity to hosts, food sources, and egg-laying sites. He has been the recipient of a Kavli Foundation Research Fellowship, a Charles A. King Trust postdoctoral fellowship and a Warren Alpert Distinguished Scholar award. The Laursen Lab is scheduled to open at UW in June 2024.