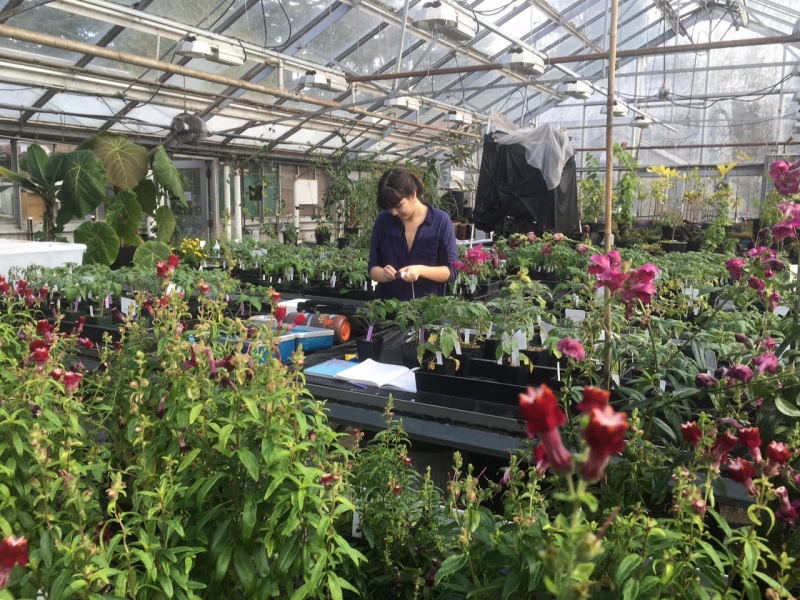 Photo By: Eve Rickenbaker
One third of faculty in Biology use the Greenhouse for research in evolution, ecology, physiology, and developmental biology. Whether studying plant-pollinator interactions or the ecological mechanisms by which plant communities respond to climate change, the Greenhouse bridges the gap between growth chamber grown plants and in-situ field research.
During construction of the Life Science Complex, the Biology Department is renting temporary greenhouse space on campus. Approximately 1,000 sq ft of research greenhouse space is available in the Douglas Research Conservatory (DRC) at the Center for Urban Horticulture (CUH). Researchers interested in using this space can find more information in the links below.