The UW Department of Biology has long cultivated fascinating plants in our greenhouse. For 65 years, our tropical oasis has housed all kinds of plants - from ones that eat insects to those pollinated by gerbils. We have 3,400 unique plant species, some endangered and rare, but all with a story to tell.
In 2016, the greenhouse collection was moved off site (thanks to generous support from Amazon Horticulture), to make way for a new Greenhouse. With construction completed, the Biology Greenhouse will soon begin its move into a new facility!
The new 20,000 square-foot Biology Greenhouse features state-of-the-art climate controls, sustainable irrigation, and open community spaces. The new space will play a dynamic role in plant-based research, teaching, and outreach - particularly for our K-12 visitors.
And best of all?
We are excited to share the new facility with visitors! Sitting within "arms reach" of the Burke Gilman Trail, curious visitors are encouraged to drop in for a brief "tropical respite" and explore our gem of a collection.
However, we need your help welcoming our plants to their new home!
The greenhouse is more than just a facility. What makes our greenhouse magical is what goes on inside - the special care we give our collection and the community members who share our love for plants.
On April 4th for Husky Giving Day, join the Biology Greenhouse by supporting community outreach and preserving some our most special and endangered plants. With your support, we will build the plant collection a brand new home - complete with everything it needs to thrive for years to come!
$25 - Cork oak for mounting orchids or epiphyte basket
$50 - Buys an order of beneficial insects (in lieu of pesticide use) or aquatic plant supplies
$100 - Supports one tour for the general public or school group
$250 - Sponsor a phytosanitary cart, wheelbarrow, or propagation supplies
$500 - Supplies a digital balance
The first 50 donors will get a special invitation to a greenhouse systems tour, a sneak peek even before any plants are moved in. We will have three dates to choose from; RSVP required.
Tour Dates
Thursday, April 25th from 10:00am to 11:00am
Thursday, April 25th from 6:00pm to 7:00pm
Sunday, May 5th from 10:30am to 11:30am

Watch us grow!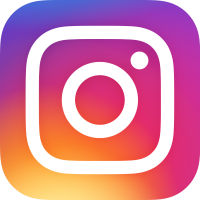 While we're away, please also be sure to tour and support the beautiful Medicinal Herb Garden on campus.
If you have any questions, please contact Mitchell Chen at chenm16@uw.edu.
Our Collection
The Biology Greenhouse plant collection is one of the University of Washington's most interesting and beautiful assets, and includes over 3,400 plant species. Over the years the teaching collection has grown to encompass approximately 1% of the world's diversity of plants. The collection includes plants that are endangered in the wild and others that can only be found in a handful of North American collections.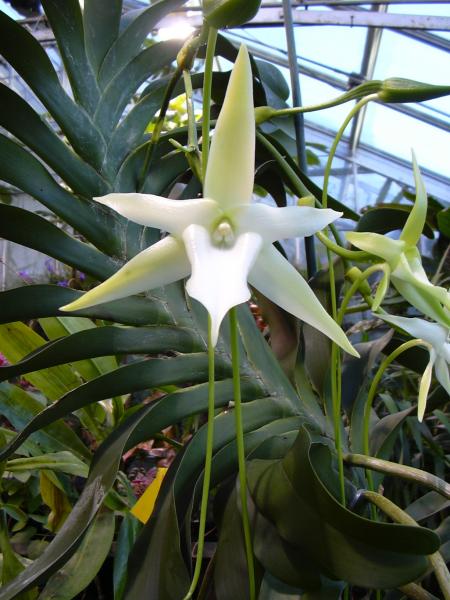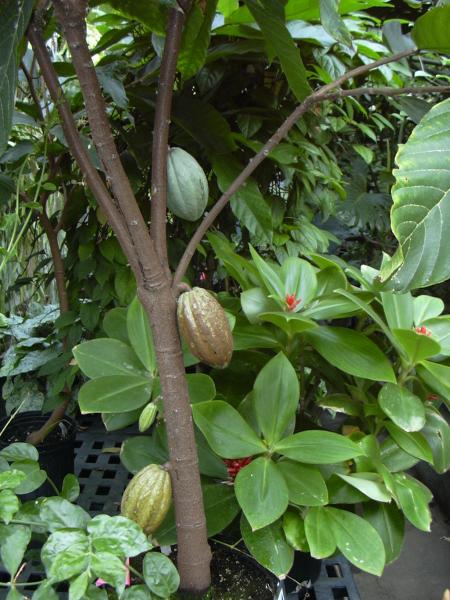 Icons of our collecion include the Darwin Orchid (Angraecum sesquipedale), Corpse Flower (Amorphophallus titanum), and Chocolate Tree (Theobroma cacao).
Thanks to the generosity of Amazon, the plant collection is being housed in an off-site greenhouse during construction of the new Life Sciences Complex (LSC). The Department has established the new Biology Greenhouse as an institutional priority. This new, modern, and ADA accessible 20,000 sq ft facility will provide state-of-the-art climate controls, security for research projects, and enhanced resources to accommodate the UW's robust plant collection. We look forward to our glorious return in 2019!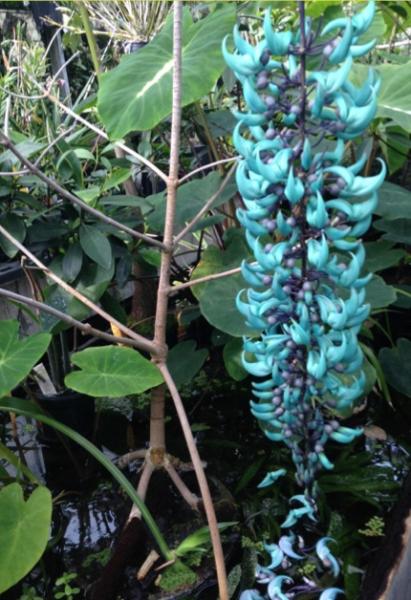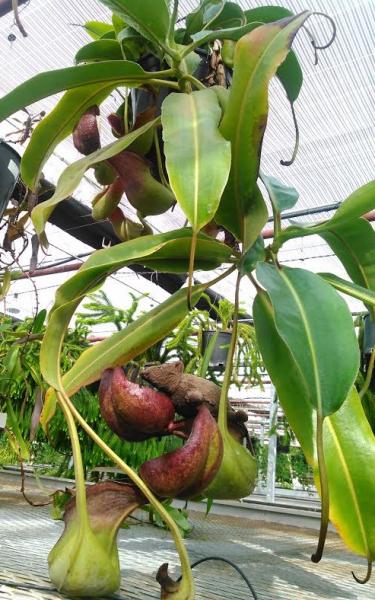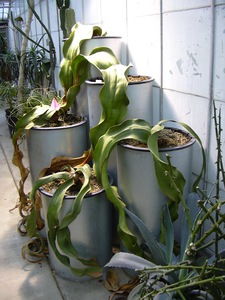 Other favorites of our collection include the Jade Vine (Strongylodon macrobotrys), Shrew Loo (Nepenthes ephippiata), and Welwitschia mirabilis, which can live up to 2000 years!