The UW Department of Biology has long cultivated fascinating plants. For nearly 70 years, our greenhouse oasis has housed all kinds- from carnivorous to incredibly odd and everything in between. We have 3,400 unique plant species, some endangered and rare, but all with a story to tell.
In 2021, the greenhouse collection moved back to campus, into our state of the art new Greenhouse.
And best of all?
We are excited to share the new facility with visitors! Sitting within "arms reach" of the Burke Gilman Trail. We invite you to bring family and friends to drop in on open Thursday afternoons from 12:00-4:00 pm, or the 2nd & 4th Saturdays of the month, from 10-2:00 PM for a brief "tropical respite" and explore our 4 beautiful collection rooms.
We need your help welcoming our visitors with Docent led group tours! Donations go to support the visitor experience by covering the cost of our incredible docents, who host visitors and show them around our beautiful new greenhouse, sharing the wonderful stories of our many beloved specimen pants.
Please consider joining our growing community of donors, who share in our love of plants, to keep tour incredible docent led tours free of charge. We hope to see you soon!

Watch us grow!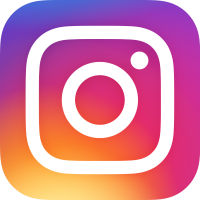 Be sure to tour and support the beautiful Medicinal Herb Garden on campus.
Our Collection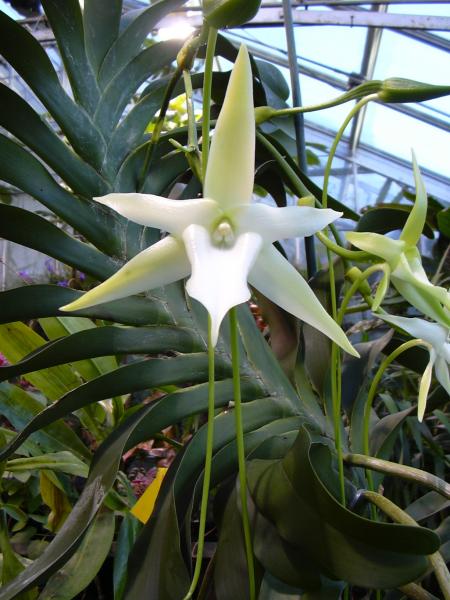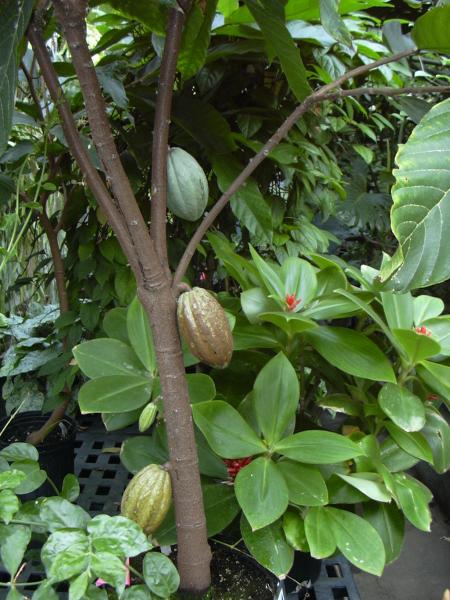 Icons of our collecion include the Darwin Orchid (Angraecum sesquipedale), Corpse Flower (Amorphophallus titanum), and Chocolate Tree (Theobroma cacao).
The new Life Sciences Complex (LSC). This new, modern, and ADA accessible 20,000 sq ft facility will provide state-of-the-art climate controls, security for research projects, and enhanced resources to accommodate the UW's robust plant collection. The new UW Biology Greenhouse plays a dynamic role in plant-based research, teaching, and outreach - particularly for our K-12 visitors. We look forward to sharing this beautiful new space with you!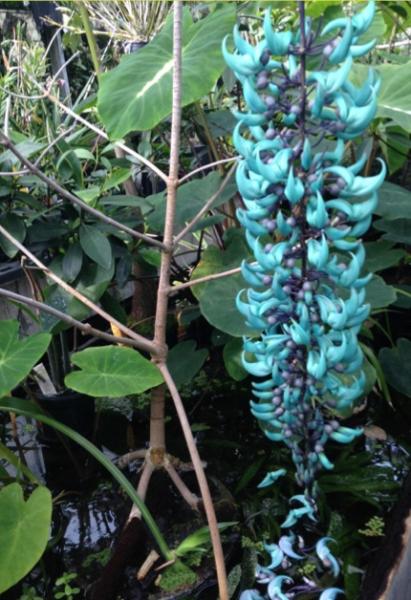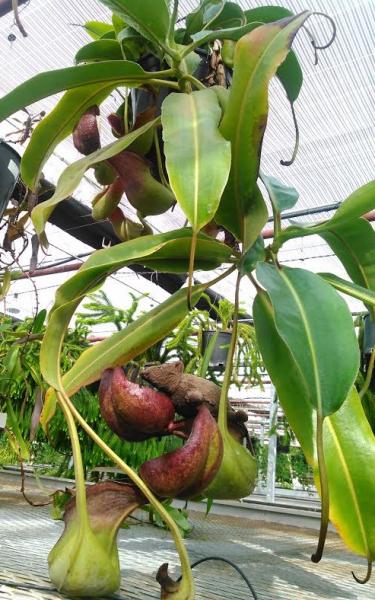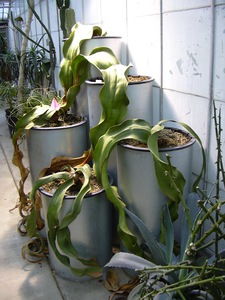 Other favorites of our collection include the Jade Vine (Strongylodon macrobotrys), Shrew Loo (Nepenthes ephippiata), and Welwitschia mirabilis, which can live up to 2000 years!