People:
David J.-Perkel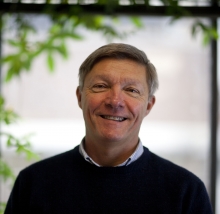 Dear Friends,
As the weather begins to change and the thirsty plants around us begin to get some relief from one of the hottest, smokiest and driest summers on record in Seattle, the world of UW Biology has not taken a break. Though many faculty members and students were away for field research, or to teach summer courses, progress continued on our new Life Sciences Complex, just to the east of Kincaid Hall. Windows and external paneling are being installed and the project is on track for moving in in July and August 2018. Detailed plans are being drawn up by the researchers who will occupy the laboratory and greenhouse space, and by the instructors who will use the state-of-the-art active learning classroom and teaching laboratories. The LSC will be so much more than a building; our hope is that it will further enhance the Biology experience for students, faculty, staff and all who interact with us.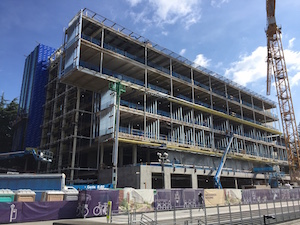 Thanks to the extraordinary generosity of Biology's friends, we are also expanding that family. We are beginning an unprecedentedly large faculty search, aimed at hiring 4 new faculty members in the coming year. With this many open positions, we anticipate receiving up to 1000 applicants, and have developed an innovative way to screen them all. We aim to have 12-15 finalists visit in Winter quarter, and to have some new faculty members join us about a year from now.
On a personal note, having just moved my laboratory from across campus into Kincaid Hall, and now serving as Acting Chair while Toby Bradshaw takes a quarter of well-deserved sabbatical, I am getting to know the students, faculty and staff of Biology even better. Through this process, I have developed an enhanced appreciation for everything this extraordinarily collegial and collaborative department has to offer.
As classes begin, the campus is becoming busy again, and we feel in the air the energy of another year beginning. It is an exciting time for us in Biology.
Best wishes,

Prof. David Perkel
Acting Chair