Tuesday, July 13, 2021 - 15:15

to

Wednesday, October 13, 2021 - 15:15
UW Biology undergraduate Ruth Mulugeta (Class of '22, Major: molecular, cellular & developmental biology) is one of the inaugural University of Washington Presidential Scholarship recipients. A few of these scholars were interviewed and featured on the UW homepage to hear how their Husky Experience has been and what they'll look back on as they finish their time at the UW.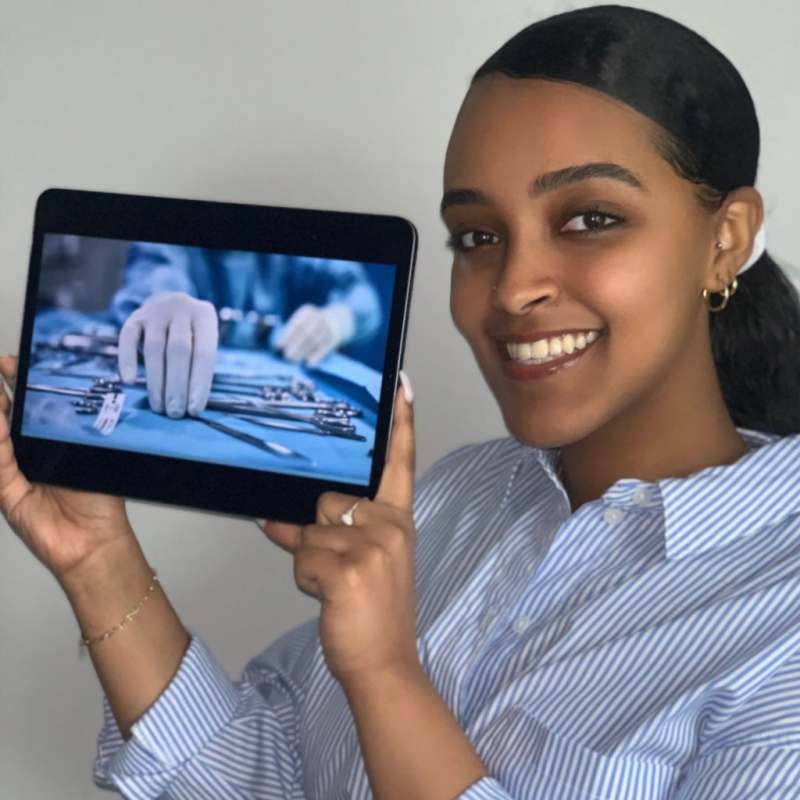 Imagine you're in your high school math class waiting to hear back about your college applications, wondering if higher education is even within reach for you and your family. As class ends and you're chatting with friends, you look down at your phone and see a missed call and a flurry of texts from your mom.
"You got into UW! You got into UW CS! Congratulations!"
Then, a bigger surprise: She sends you a photo of an ornate gift box from the University of Washington announcing your selection as a Presidential Scholar. Nearly all of your tuition will be covered by the scholarship.
That was the experience of Khushi Chaudhari, '22, when she learned that she was one of the first to receive the UW Presidential Scholarship, a special program launched in 2018 thanks to a founding endowment from William and Pamela Ayer, to recognize outstanding Washington state applicants to the UW who are already leaders in their communities.
There is no application for the Presidential Scholarship; all Washington state students who apply to the UW are considered for it. Applicants are selected because they've taken the initiative to help make a difference in their communities, finding ways to serve those with whom they live, learn, worship or work — for instance, encouraging girls to enter the fields of science, technology, engineering and math; organizing events for children at a local mosque; serving on a school board; even working to find a cure for cancer. The program is "need-blind," awarded to students who are living the values of commitment to community and service to others.
In recognition of their outstanding contributions and talents, Presidential Scholars receive $10,000 per year for up to four years, covering nearly all costs for tuition. Over their time at the UW, they participate in a customized leadership and mentorship program, culminating in a Husky Leadership Certificate.
Read the full article and interview with Ruth here. Congratulations, Ruth!