It's back to school season and students are once again in Biology's teaching labs honing their skills as scientists. For some students this quarter, their courses will feature a little something extra.
For many years, Biology faculty have developed and taught course-based undergraduate research experiences (CUREs), many of which will be incorporated into their classes this year. CUREs are elaborately designed courses that incorporate a faculty member's research into a student's learning experience. Over the course of the quarter, students form hypotheses about real-life research questions and perform experiments that ultimately lead to new discoveries. Instead of performing routine experiments with pre-determined results, students solve previously unanswered questions.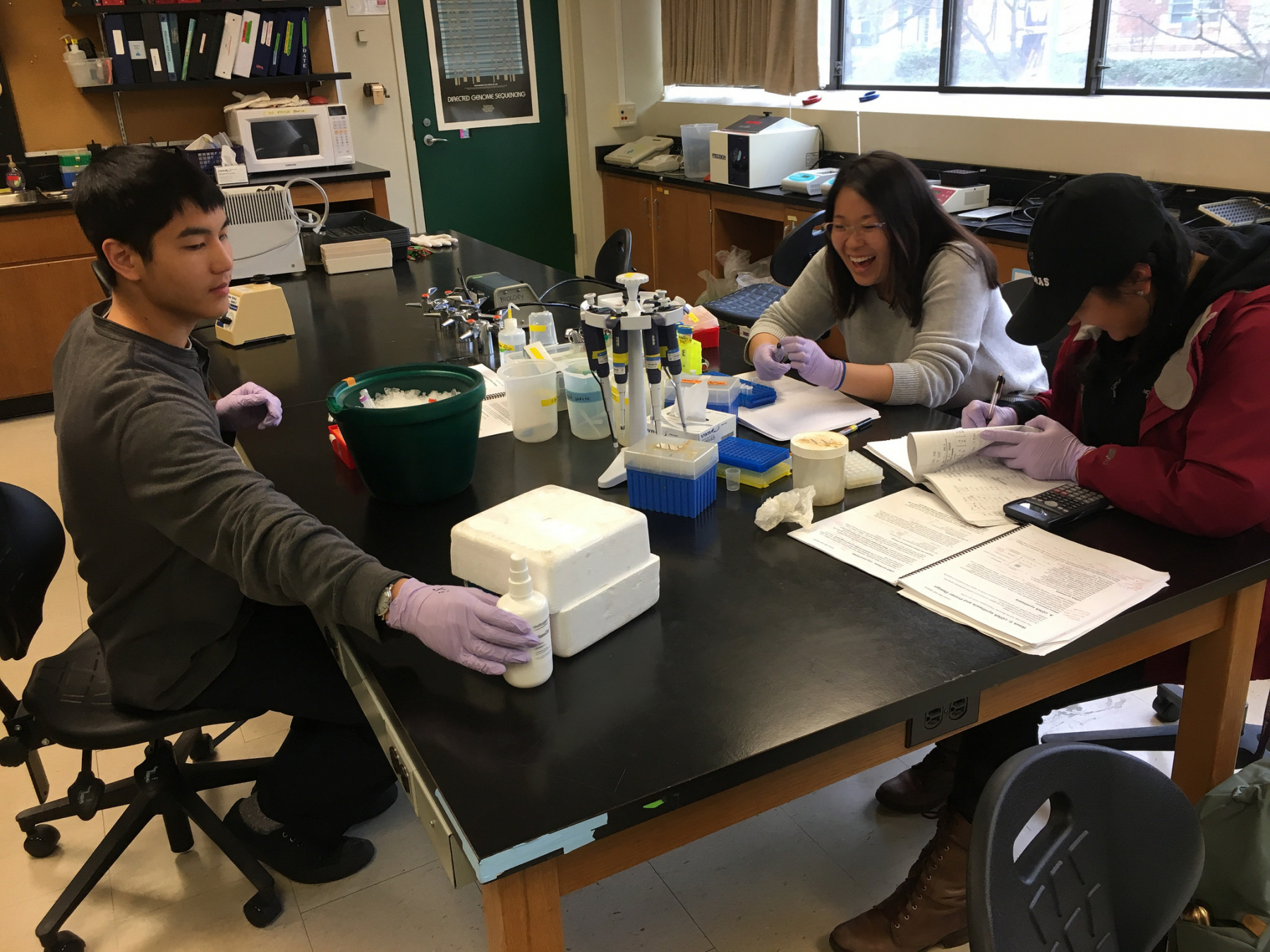 Principal Lecturer Alison Crowe teaches a CURE where students explore how plants respond to environmental stress, specifically at the gene expression level. Students start by reading primary literature on Arabidopsis to become subject matter experts. Using what they've learned, students form hypotheses, design experiments, and gather preliminary data. Past student projects have explored a range of topics from salt stress to heat stress. Throughout the entire process, students work in groups – collaborating and sharing in an environment that mimics real-life science. At the end of the quarter, students present their results at a poster symposium where their peers and instructors can give feedback and cheer them on.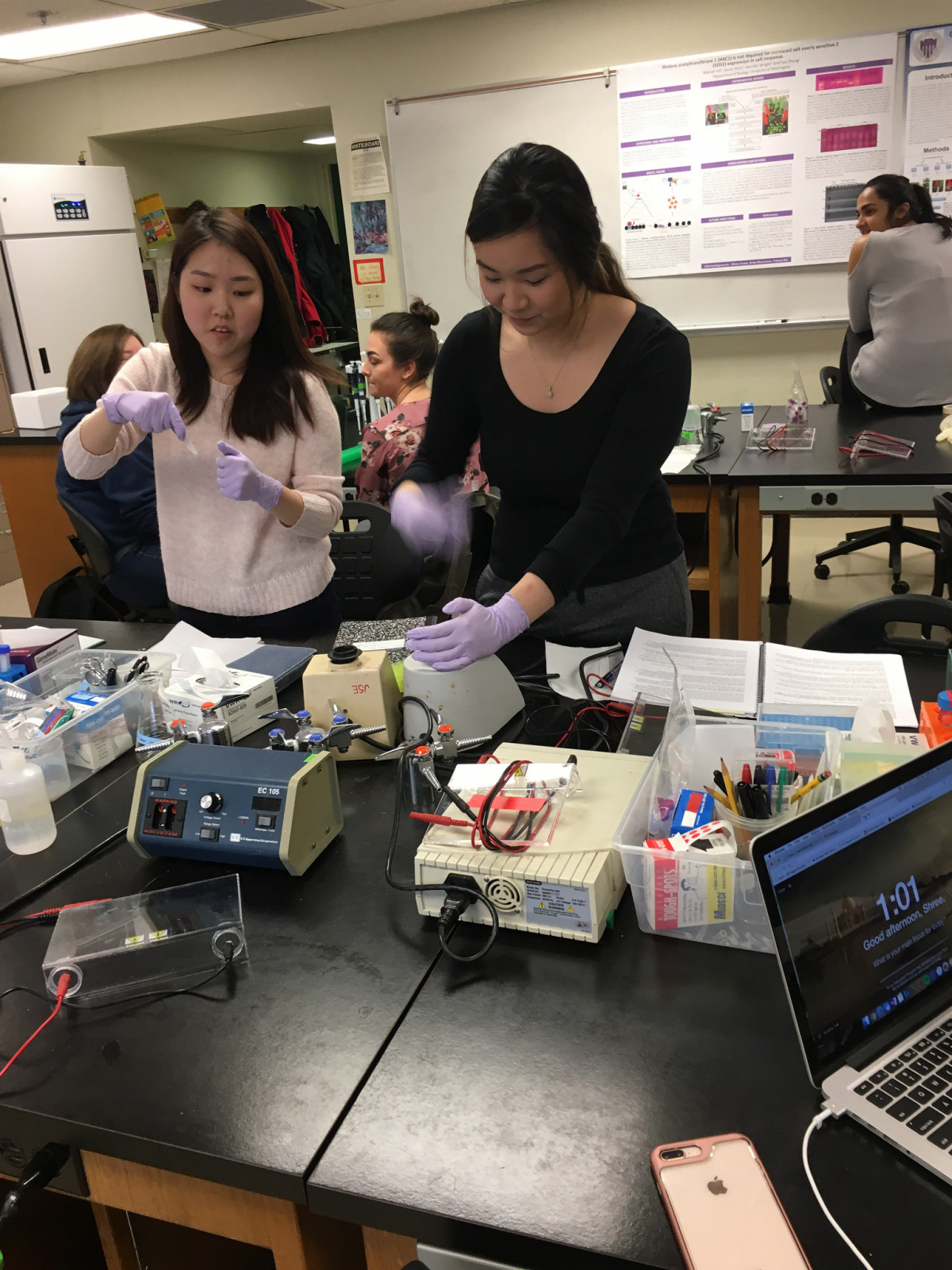 CUREs give students exposure to the entire range of the scientific process – from experimental design to scientific writing. For many students, CUREs are the first time they have ever participated in research. These courses help students gain confidence as scientists and seek research opportunities outside of class. Particularly for first-generation and underrepresented students, who may have had fewer opportunities to hone their skills, CUREs level the playing field and promote the idea that everyone can be a scientist. Research shows that participating in research early in an undergraduate career can cement a student's identity as a scientist and boost their confidence in the field.
In the new Life Sciences Building, with faculty research spaces right above the teaching labs, students will have more opportunities than ever to participate in CUREs and dive into research. UW Biology faculty are on the forefront of science education and we can't wait to see what comes next!