Event date:
Thursday, November 10, 2016 - 16:30
Location:
Burke Room, Burke Museum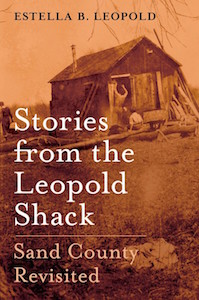 --Reception at
5:30 PM
--Book reading, discussion, and signing at
6:30 PM
Join the Burke for an after-hours reception and book signing with author, respected paleobotanist and pioneering conservation leader Dr. Estella Leopold. Professor Emeritus Leopold has taught in the University of Washington's biology department for 40 years, and she has chaired and served on committees for more than 40 masters and doctoral students. In addition, Dr. Leopold endowed the Curator of Paleobotany position at the Burke, that is currently held by Dr. Caroline Strömberg. In her most recent book, Stories from the Leopold Shack: Sand County Revisited, Leopold—daughter of renowned conservationist Aldo Leopold—shares intimate stories and pictures of her family's ecological restoration of their Wisconsin property.

No RSVP required.
People:
Estella-Leopold
Fields of interest: