You are here
Ben-Wiggins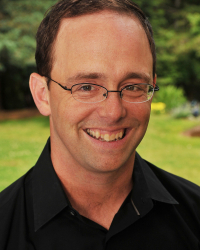 Ben Wiggins
Manager of Program Operations
302C HCK
(541) 602-2304
Ben helps to run the teaching side of the Biology Department (here is a visual of the kinds of things he does on a day-to-day basis).
He has taught a mix of four classes throughout the year:
Ben taught 11 iterations of Bio200 (Introduction to Molecular and Cellular Biology) where he enjoys connecting molecular characteristics to big-picture evolution and human challenges.
His upper-division lab course is Civilizational Biology (Bio313), which is roughly speaking the biology you would need to restart human civilization after the apocalypse.
He teaches a small, graduate-level, NSF funded course (MCB508 Teaching College Science) focused on teaching skills and curriculum development for 4th and 5th year graduate students with an emphasis on equity for diverse student groups and active learning methods. An example syllabus for 508 is here, and here is a syllabus for one of the resulting independently-designed courses known as Bio410 from Spring 2018. And here is another.
He has taught a first-year seminar on The End of the World (Gen St 197) from a perspective of science, leadership and anthropology.
Lastly, Ben teaches an array of seminars and workshops ranging across education, teaching development, molecular biology, etc. Ben has a MS in Molecular and Cellular Biology and a PhD in the Learning Sciences.
For undergraduate students interested in getting credit for a biology-related internship, please submit this application:
Information and the application form for BIOL399 credits
For undergraduate students working as Peer Facilitators but NOT recieving credit, please complete this form and get it back to me:
Non-credit Peer Facilitation Form (aka the Volunteer Form)