You are here
Alan J.-Kohn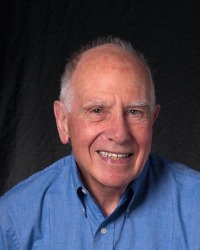 Alan J. Kohn
Professor Emeritus
(206) 616-4383
Not accepting graduate students
Fields of interest
My research has aimed to increase understanding of ecological and evolutionary processes that have led to high biotic diversity in tropical marine environments. Its more specific goal has been to elucidate important evolutionary trends in diversity, morphology, distribution, and ecology of one of the largest families of marine molluscs, the Conidae, from its early Cenozoic origin to the present. The focal genus Conus is particularly important because it is immense (about 700 extant and at least as many extinct species); it ranges widely geographically, ecologically, and in developmental modes, and its highly neurotoxic venoms are currently being intensively studied for varied neurobiological and medical applications.
During the latter 20th century, most studies focused on comparative ecology, exploring how large numbers of closely-related Conus species (up to 36 on a single 1-km coral reef!) can persist and make their livings in the same habitat without competing for essential resources. The striking answer to that apparent paradox was that co-occurring very similar species have evolved to specialize on different prey taxa, with important adaptations of their venom delivery systems. We now know that each species produces up to 100 different venom peptides, some of them adapted to overcoming specific prey types.
Prior to my retirement, some of my graduate students addressed similar questions in their research, but most developed independent studies in diverse areas of functional morphology, ecology and distribution of a variety of northeastern Pacific as well as tropical marine invertebrates. My most recent postdoctoral researchers used molecular genetic methods to generate hypotheses of species-level phylogenetic relationships in Conus. Numerous undergraduate research students also carried out research and published on many of these aspects, including morphology and morphometrics of shells, radular teeth, and other anatomical features, and comparative ecology of predatory marine gastropods. National Science Foundation grants supported most of these studies. The most recent publications based on this funding have reported on the phylogeny of species of Conus and closely related genera worldwide (Puillandre et al., 2014), and on systematics and biology of Conus in the western Atlantic region (Kohn, 2014).
Recent Publications (2008-2014)
Feeding behavior, phylogeny, and toxinology of Conus furvus Reeve, 1843 (Gastropoda: Neogastropoda: Conidae). Nautilus, 122:143-150, 2008. (S.S. Espino, A.J. Kohn, J.A. Villanueva, F.M. Heralde III, P.S. Cornell, G.P. Concepcion, B.M. Olivera, and A.D. Santos)
Type specimens of Conus (Mollusca: Gastropoda) in the Zoological Museum of the University of Copenhagen: A Historical Account. Steenstrupia 30: 93-109, 2009.
Cryptic species differentiated in Conus ebraeus, a widespread tropical marine gastropod. Biological Bulletin 217: 292-305, 2009. (T.F. Duda, Jr., A.J. Kohn, and A.M. Matheny)
Egg size, life history, and tropical marine gastropod biogeography. American Malacological Bulletin, 30: 163-174, 2012.
Mating behavior of Conus cingulatus Lamarck, 1810. Journal of Molluscan Studies, 79: 79-81, 2013. (R. von Cosel and A.J. Kohn)
Molecular phylogeny and evolution of the cone snails (Gastropoda, Conoidea). Molecular Phylogenetics and Evolution, 78: 290-303, 2014. (N. Puillandre, P. Bouchet, T.F. Duda, S. Kauferstein, A. Kohn, B.M. Olivera, M. Warkins, and C. Meyer)
Conus of the Southeastern United States and Caribbean. Princeton University Press, Princeton, New Jersey, 458 pp., 2014.
Website
The Conus Biodiversity Website. http://biology.burke.washington.edu/conus/
B.A. Princeton, 1953
Ph.D. Yale, 1957