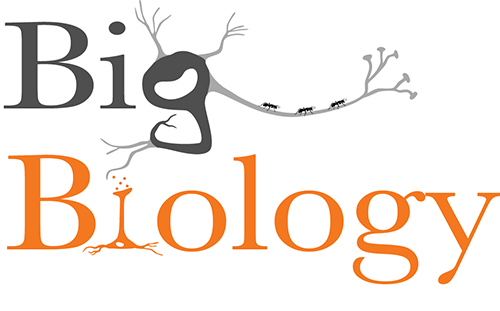 We are in a golden age of podcasts – almost everyone has their favorite podcast to listen to on their daily walks, long drives, or at the end of the workday to zone out or have a good laugh. It can also be said that we are in a golden age of science, where every day, gifted minds all over the world are putting out amazing new discoveries. The
Big
Biology podcast
brilliantly combines the two. It seeks to tell the stories of scientists tackling some of the biggest unanswered questions in biology, and in a way that makes it accessible to anyone. The podcast, started in 2018 by Dr. Art Woods ('98 UW Zoology alum) and colleague Dr. Marty Martin, is a vehicle to share some of the fascinating news in biology to a wide audience.
Art is currently Professor and Program Director of Ecology and Evolution at the University of Montana. He studied biology during his undergraduate years at Stanford, which later led him to the Zoology (now Biology) PhD program at the University of Washington – but biology wasn't always his path. He originally intended to study physics during his undergrad but took his first physics class and realized that it wasn't for him. It wasn't until he took biology classes with friends that he said it finally "clicked."
While at Stanford, Art was fortunate enough to have an undergraduate advisor who got him into doing research on insects. He says that his experience with undergraduate research "made all the difference" and eventually set him on his path toward his current career as a professor and biologist. "I had a number of really close friends that also were really into biology research and they were doing their own projects and getting into labs. The culture was, 'Don't just hear about this stuff – go do it,'" said Art.
Art completed his senior honors thesis at Stanford and with the help of his undergraduate advisor, he started exploring the possibility of graduate school and identifying people and places that would be a good fit. He eventually joined Joel Kingsolver's lab at the University of Washington, where his research focused on the ecology and physiology of Manduca sexta. Art looks back fondly at his time at the UW and says, "The grad culture at the UW is possibly the best I've ever seen. All of these ultra-interested and capable people rubbing elbows in very close proximity, and there's a lot of energy to be derived from that. That showed up in a lot of ways – a lot of student participation in seminar talks…it felt like a really fertile environment for learning biology."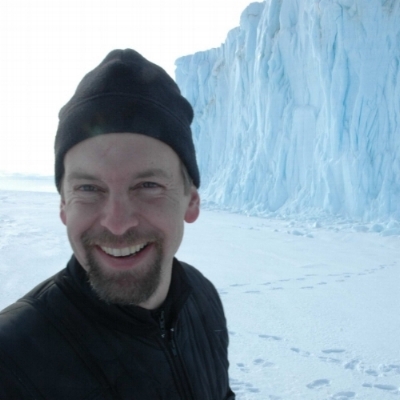 Nowadays, besides his work at the University of Montana, Art is co-hosting the Big Biology podcast, which is currently on its third season. The modern wonders of the internet and Zoom allow for Art, who resides in Missoula, and co-host Marty, in Tampa, Florida, to interview their guests wherever they are in the world – and then the audio is edited by their producer, Ruth. They invite leading scientists in their field to discuss topics that they really love – ranging from functional, organismal biology to the examination of the modern synthesis of evolution.
Here are some of Art's favorite Big Biology episodes:
Visit the Big Biology podcast
website
for more information and how to listen.